IRS Collection Defense Attorney in Jacksonville, Florida
Don't Pay More Than You Need to Pay
Get Help Settling Tax Debts in Jacksonville, Florida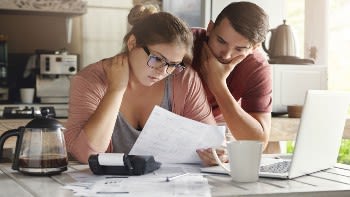 When you need legal assistance settling tax debts, turn to Tyson Tax Law Firm. We can help you find a payment plan that works for you or help you set up a compromise offer to the IRS. Michael P Tyson, Esq. can work with the IRS to get you a lowered payment requirement, or no payment at all.

Email us now to get started on settling your tax debts. Our office serves St. Augustine, Tampa, Jacksonville, Florida, and the entire surrounding area.
Get in touch today to schedule a consultation to talk about your IRS debt situation.
Understand Your Payment Options
It can be tough to figure out the tax codes and laws involved with settling tax debts in Jacksonville, Florida. The Internal Revenue Service has several different available programs for negotiating Installment Payment Agreements (IPAs). Here are a few fast facts:
Partial-pay installment agreements allow you to submit all your financial info to pay a lower total, ensuring you have money for food, housing, etc.

Full-pay installments allow you to pay off the debt in full within 84 months.

If you owe less than $50,000.00, you could obtain one of these agreements and avoid filing a Notice of Federal Tax Lien.
Michael P Tyson, Esq. has significant experience negotiating Installment Payment Agreements with the Internal Revenue Service. Depend on Tyson Tax Law Firm to help you obtain the payment plan that works for you.
Our firm is proud to represent clients in Jacksonville, Tamps, St. Augustine, and throughout the surrounding areas in the state of Florida. If you need legal help with your IRS debt problems, reach out today and schedule a consultation to discuss your situation and get started on seeking a solution.