Tax Court Litigation Attorney in Jacksonville, Florida
Don't Defend Yourself Alone Against the IRS
Count on an Experienced Legal Team for Tax Litigation in Jacksonville, Florida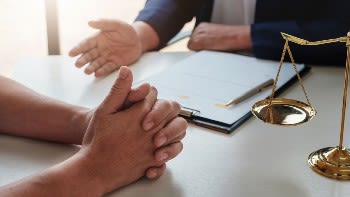 Dealing with legal troubles can be a stressful situation, especially when fighting the IRS. Fortunately, you don't need to handle the case by yourself. Trust Tyson Tax Law Firm to defend you from unfair charges in any tax litigation case.

Most tax issues are resolved with the IRS Office of Appeals or in negotiation with an IRS attorney. However, it's essential to have a knowledgeable counsel who is ready to defend you if the case goes to trial. We can defend you from day one, no matter the charges.

Defend yourself with tax court litigation services from Tyson Tax Law Firm. Speak with us today to discuss your case.
Rely on Our Professional and Aggressive Defense
When you call Tyson Tax Law Firm for tax litigation assistance, you are connecting with a Jacksonville, Florida law firm that knows defense inside and out. Our process is simple:
We discuss your situation and obtain all required documents

We contact the IRS and the courts on your behalf to schedule a meeting

We craft a case for your defense that puts you in the best light possible

We guide you through the legal process every step of the way
Michael P. Tyson, Esq. began his legal career as a criminal defense trial attorney and has handled several trials since obtaining his law license. You can depend on Tyson Tax Law Firm to defend your rights in full.

Talk to us today about your specific tax court litigation needs in Jacksonville, Florida.