When You're Faced With a Difficult Legal Matter
Turn to a skilled & educated attorney
Personalized Attention to Help You Succeed
Tax Attorney proudly serving jacksonville, florida
At Stetson Law School in Gulfport, I took a variety of different tax law classes. It was during this time that I learned how much I enjoyed this area of the law and how I could help others in need. Since then, I have focused my practice on IRS defense collection, tax audits, tax court litigation, tax return preparation, and much more. Navigating tax law on your own can be extremely complex. Reach out today to schedule a free phone consultation so we can discuss your situation and outline a plan to help you move forward.
Michael P. Tyson
Attorney at Law
As an experienced tax attorney serving clients throughout the Jacksonville area, many people have come to me after pushing off the idea of working with a tax attorney for too long. Even the most minor cases can take a turn for the worse without the proper guidance of an experienced tax lawyer. Every decision should have careful thought put into it, and I can make sure all of your bases are covered at each step along the way. I always try to remind my clients that hiring an attorney before you need an attorney is always the best decision you can make. For careful guidance and reliable legal counsel, reach out to my office today and put a knowledgeable tax attorney on your side.
MORE ABOUT ME
My Top Priority is to Help You Overcome
Your Challenges & Find Success
Comprehensive Guidance & Representation
When you hire me as your attorney, I will work on every facet of your case myself to ensure you receive the best representation possible. You won't have to worry about trusting a paralegal, secretary, or even a CPA. From start to finish, I will do all of the heavy lifting while making sure you are fully informed on the latest details of your case at every turn.
Personalized Attention & Easily Accessible
Not everyone has the same needs and goals. As a result, taking a cookie-cutter approach rarely works when it comes to tax law. I will take the time and effort to understand you and your circumstances — all in an effort to create a plan that will increase your chances of achieving a favorable result. If you have any questions or concerns along the way, I will always be just a phone call away.
Why You should choose me as your tax attorney
---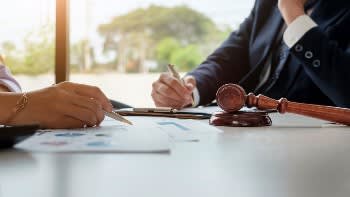 a collaborative approach to tax law
I have extensive knowledge with tax law, but only you know your situation the best. We will work together to help you move forward and accomplish your goals.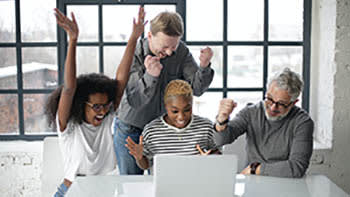 i'm driven to win
on your behalf
When you win, I win. Your success is very important to me, so I will do everything I can to help make your success a reality. Schedule a free consultation today!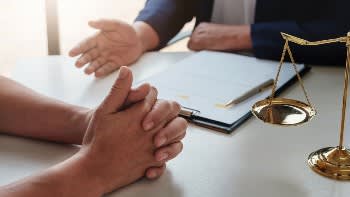 i'm Always fighting
for the Underdog
Tax law means fighting against large corporations that are trying to make as much money off of your financial vulnerability as possible. Let me help.
Reliable Guidance for a Variety of Tax Matters
Don't take on your tax matter without the help of a trusted, knowledgeable attorney at your side. I have been practicing tax law for nearly ten years, and in that time have acquired a wealth of knowledge and experience that have helped put a number of clients back on the right track. From matters involving IRS collection defense, tax audits, and court litigation, to return preparation and payroll taxes — people throughout Jacksonville, St. Augustine, and Tampa, Florida have come to me for trusted guidance and legal counsel.
I also have extensive knowledge involving other tax matters like sales tax criminal defense, tax issues involving bankruptcy, and the release of tax liens or levies. Over the last decade, people throughout the area have relied on me to help them overcome their tax issues — and I'd be happy to help you too. With an office in Jacksonville, Florida, I proudly serve clients in all of the surrounding communities, including St. Augustine and Tampa. Call today to schedule a free phone consultation so we can begin working on your case!