Tax Audits Attorney in Jacksonville, Florida
Have You Been Audited by The IRS?
You Need a Professional Tax Audit Attorney in Jacksonville, FL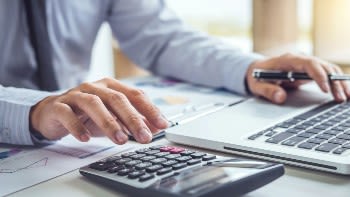 It can be scary to be audited by the IRS. When you don't know what you did wrong and have nowhere to turn for help, let Tyson Tax Law Firm handle the situation. Led by Michael P. Tyson, Esq., our firm can guide you through the process from start to finish and defend your position as well as possible.
In times like these, you need a trustworthy team to help you. Choose Tyson Tax Law Firm as your tax audit attorney in Jacksonville, Florida.
Turn to Michael P. Tyson, Esq. for Tax Audit Assistance
When you hire Tyson Tax Law Firm for your tax audit defense, you will work directly with Michael P. Tyson, Esq., an experienced tax audit attorney in Jacksonville, Florida. Attorney Tyson brings invaluable experience to the table. He has:


Handled numerous audits with the IRS' Examination Division

Tried several trials per year since the beginning of his career

Been serving Jacksonville, Florida, and the nearby region for nearly a decade
Attorney Tyson can provide tax audit defense for any situation. Talk to his team today for high-quality defense for your case.