Tax Return Preparation Attorney in Jacksonville, Florida
Make Sure Your Taxes Are Filed Properly
Trust Us for Tax Return Preparation in Jacksonville, Florida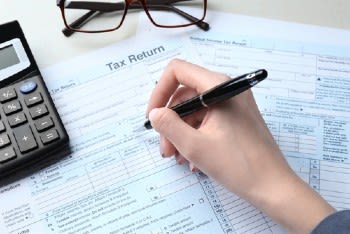 Dealing with tax filing can be stressful, especially if you don't know the newest tax codes. With tax return preparation services, filing your taxes can be smooth and easy. Tyson Tax Law Firm is here for individual or business tax return preparation in Jacksonville, Florida.
We can handle any type of tax filings, from individual to business taxes. You can count on us for a deep understanding of the current tax laws, and we will strive to get you the largest tax refund possible.
Call us today to schedule an individual or business tax return preparation service with Tyson Tax Law Firm.
Reasons to Get Your Taxes Done by A Professional
There are many free options available when it comes to filing taxes. However, none of them provide the advantages of working with a professional. You should always rely on qualified tax return preparation for:
Potentially a larger tax refund
Professional service to fit your situation

Peace of mind that your tax filing is complete
Email us now to discuss your tax needs. We serve Jacksonville, Florida, and the surrounding area with exceptional tax assistance.